Aktualne informacjeDzisiaj, 20:35
Wyciągi
Godziny Zima
Sezon

16.12.2023 - 14.04.2024

Godziny otwarcia

09:00 - 17:00
Stoki
Początkujący

16

łatwa

18

średnia

27

trudne

8

łączna

115 km
Nowości
Good news ! The Chamonix-Mont-Blanc valley welcomes you for the Christmas holidays!
This summer, we have put in place a reception, health and safety system to guarantee the safety of our customers and staff as much as possible.
---
Ośrodek narciarski
Mythical Chamonix - Cham' is a destination popular the world over!
In the streets of this high-mountain town you'll hear languages from every corner of the globe. But the people who come to this 'summit meeting' share the same way of thinking, the same love for mountaineering, its legends and its ethics. When you're out shopping in the town centre, wherever you are look up and you'll see 'it' there… 4,810 metres (15,781 ft) of rock, snow, ice and dreams of things to come.
Chamonix offers a multitude of slopes for all levels, each ski area having its own merit. Tremendously long slopes, skiing through the trees, freeride and off-piste, beginners slopes: an infinite number of possibilities for snowriders and mountain lovers alike.
The Grands Montets (1.235m - 3.300m) - Wide open spaces.
The pistes are spread over 3 mountainsides (the Argentière glacier, Lognan and the Pendant) and offer tremendous on and off-piste possibilities. Ski or board adjacent to the glacier and take advantage of excellent snow conditions right up until early May. For freestyle fans, a new snowpark and boardercross are open at the mid-station of Lognan.
Some figures:
28 km of pistes, 17 pistes including: 6 black pistes, 4 red, 5 blue, and 1 snowpark.
Brévent / Flégère (1.030 m - 2.525 m) - Panoramic skiing.
These 2 ski areas have been linked by a cable car since 1997 and offer one of the most outstanding panoramas of the Alps. South-facing slopes with a wonderful variety of pistes and enviable views over the Mont-Blanc Massif. Gently acquire a tan in this idyllic environment whilst enjoying skiing on slopes adapted to all skiing abilities.
Flégère side: New for this winter in the la Flégère area Explore your limits; shatter the speedometers on our speed piste 500m long with 150m of height loss. Free piste on the edge of the Chavanne.
Some figures:
56 km of pistes. 32 pistes including: 7 black pistes, 7 red, 13 blue and 1 green, and 1 area for new snow sports.
Le Domaine de Balme (1.453 m - 2.270 m) - In the heart of nature!
Accessed via the villages of Le Tour and Vallorcine, the snow-covered alpine pastures offer numerous possibilities on two distinct mountain sides. From Charamillon, enjoy the wide open gentle slopes overlooking the entire Chamonix valley and on the Vallorcine side, ski beautiful tree-lined pistes bordering on Switzerland.
Some figures:
29 km of pistes, 20 pistes including:
8 red pistes, 11 blue and 1 area for new snow sports.
Les Houches (950 m - 1.900 m) - Ski family.
From the summit one has a spectacular 360° view of the Mont-Blanc massive. And with 55 km of slopes meandering through the forests, you will discover the real pleasures of skiing. When necessary, artificial snow coverage is assured by more than 120 snow maker machines.
Some figures:
55 km of pistes.
22 pistes including: 2 black pistes, 12 red, 6 blue, and 2 green.
Les Planards (1.062 m - 1.242 m)
Ideal for beginners: a large tray can accommodate with different suitable facilities: treadmill for children, and kindergarten telecord, two lifts easily of loose green runs,then the four-seat chairlift carry skiers to an altitude of 1250m. Beginning of a long blue run and a red run which hosts international ski competitions throughout the winter.
Some figures:
2,5 km of pistes, 4 pistes including :
1 red, 1 blue, 2 greens et 1 luge.
La Vormaine (1.480 m)
Beginners skiing : located at the foot of Charamillon on the Balme ski area, these sunny slopes are ideal apprentice skiers and snowboarders, as for little ones (ski kindergarten run by the ski school).
Some figures:
2,6 km of pistes, 3 pistes including :
1 blue, 2 greens, 1 freestyle area and 1 fun area.
Valley bottom ski areas
Le Savoy (1.049 m) - Beginners skiing.
In the heart of Chamonix, at the foot of the Brevent, 2 drag lifts and a rolling carpet welcome beginners and children for their first turns. Artificial snow and ski kindergarten.
Les Chosalets (1.230 m) - Beginners skiing
Situated at the entrance to Argentiere, just 500m from the Lognan/Grands Montets cable car, ideal ski area for beginners and great fun for children.
Kontakt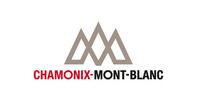 Compagnie du Mont-Blanc
Place Gare du Montenvers, FR-74400 Chamonix Mont-Blanc
Telefon

Informacja o warunkach śniegowych

Strona startowa
Pytania
Wydarzenia
16.01. - 31.01. codziennie
Kamery internetowe
Ulubione ośrodki narciarskie