Teren narciarski
Alpe d'Huez / Alpe d'Huez Grand Domaine
Informacje dotyczące zaśnieżeniaDzisiaj, 14:01
Wyciągi
Godziny Zima
Sezon

02.12.2023 - 21.04.2024

Godziny otwarcia

09:00 - 17:15
Stoki
Początkujący

38

łatwa

37

średnia

39

trudne

17

Freeride/ Trasy

41

łączna

250 km
Nowości
Guess you just can't wait to get back on your skis, to get a dose of oxygen, to be in total awe when you see the the sublime views at the 3330 m peaks that overlook the surrounding mountain ranges. How about sharing a good raclette with your family, seeing your favourite instructor and discovering some new spots with him. Then there's the moments of relaxation at the spa and opportunities galore to share on social media. The amazing memories that you can experience are endless: it's a mountain of emotions that Alpe d'Huez and its teams are delighted to offer you.
---
Ośrodek narciarski
Situated on the edge of a forest, AURIS-EN-OISANS is a medium sized resort where all the residential buildings are close to the leisure and service facilities. The resort is also linked to a large network of skis areas. In the winter, there is plenty to do for non skiers too: walking or hiking with snow shoes, a guided tour of the rural museum, indoor games, games on the lower slopes, night skiing and rubber ring races, cabaret, cinema... In the summer, there is a massive choice of activities: guided hikes, tennis tournaments, grass scooters, miniature golf, daytime and evening water sports, rafting, cinema, theatre, cabaret... The resort is also right on the edge of the Ecrins National Park.
In addition to an outstanding ski area with 250 km of pistes and 300 days of sun a year, with the seven villages it includes Alpe d'Huez Grand Domaine Ski offers incredible views and undeniable strong points of maximum sun.
From the most modern to the most traditional, these destinations are all different but complement each other wonderfully while having the same aim : each provides a different style of ski holiday while a shared ski area.
Kontakt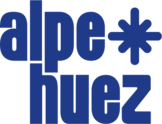 SATA
Rue du Pic Blanc BP 54, FR-38750 Alpe d'Huez
Telefon

Strona startowa
Pytania
Kamery internetowe
Ulubione ośrodki narciarskie