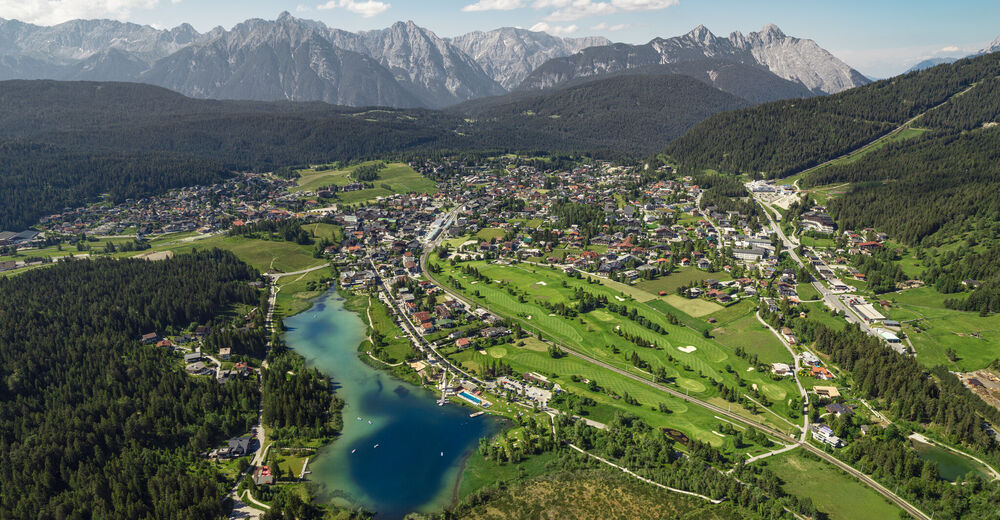 Recreational activities in the Region Seefeld - Tirols Hochplateau
Sport and leisure amid pristine nature
For those who love hiking, walking or climbing, no fewer than 650 kilometres of marked hiking trails, mountaineering routes and via ferratas covering all levels of difficulty offer the chance to enjoy the natural beauty of the Region Seefeld to the fullest. In addition, the Nordic Walking and Running Arena, with its 266 kilometres of sign-posted routes, provides an ideal opportunity for exercise in the great outdoors.
More than 570 kilometres of cycling and mountain biking routes offer the chance to explore the stunning natural landscape on two wheels. From easy-going family routes, to challenging cycle trips and mountain-bike tours, the Seefeld plateau is considered to be of the most multifaceted biking areas in the Alps. Those who prefer to take it easy can rent an e-bike and explore the area without working up too much of a sweat.
Here in the Region Seefeld - Tirols Hochplateau, biathlon athletes and Nordic sports fans can indulge in their favourite activities even in summer. With its state-of-the-art biathlon facilities and new, one-of-a-kind 3.6-kilometre-long roller-ski circuit, the Nordic Competence Centre in Seefeld's Casino Arena offers ideal conditions for summertime training.
For golf aficionados the region boasts fantastic fairways and greens set against a breathtaking mountain backdrop. As a member of Austria's elite 'Leading Golf Courses' association, and ranked as one of the 'Top 100 Golf Courses' in the world, the 18-hole Seefeld-Wildmoos course is a veritable jewel. Superb playing conditions can likewise be enjoyed on Seefeld-Reith Golf Club's challenging 9-hole course, which is also open to non-members. Both golf courses, in addition, offer tailor-made courses for children, beginners and proficient players.
From pony rides to full-day horse trekking in the great outdoors, the Region Seefeld boasts a huge spectrum of riding activities enabling equestrian enthusiasts to explore the stunning mountain landscape on horseback. The region's stables have both indoor and outdoor riding areas and, in addition, they offer hacking and trekking for the whole family.
Swimming fans are spoilt for choice here in the Region Seefeld - Tirols Hochplateau. The untouched Möserer See lake is not only perfect for a refreshing dip but, owing to its idyllically picturesque setting, it's also an ideal spot for lazing and unwinding. The 'Strandperle' lakeside bathing area and the woodland pool 'Sonja' located in the beautifully scenic nature protection area also offer restaurant facilities and fantastic play areas for children. In addition, the region has two leisure pool complexes with fun slides, heated outdoor pools and a wide range of spa and sauna amenities.
For the current Covid19 situation in the Region Seefeld - Tirols Hochplateau as well as for further information and measures you can inform yourself about the website of the tourism association: www.seefeld.com
---
---
Wskazówki do spędzania wolnego czasu Region Seefeld – Tirols Hochplateau
Pokaż wszystkie wskazówki dotyczące spędzania wolnego czasu
---
Kontakt Region Seefeld – Tirols Hochplateau
Region Seefeld – Tirols Hochplateau / Informations- und Mobilitätszentrum Seefeld
Bahnhofsplatz 115, A-6100 Seefeld
Telefon

Strona startowa
E-Mail
Zapytanie i Zamówienie prospektu Noclegi
---
Kontakt Kolejki górskie
Bergbahnen Rosshütte
A-6100 Seefeld
Telefon

FAKS
Lokalizacje Region Seefeld – Tirols Hochplateau
Jeziora Region Seefeld – Tirols Hochplateau
Kolejki górskie Sezon letni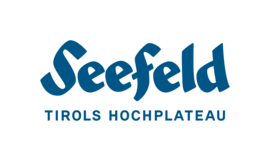 Noclegi Region Seefeld – Tirols...
43 Hotele, Mieszkania wakacyjne...
28 Oferty i Ceny all-inclusive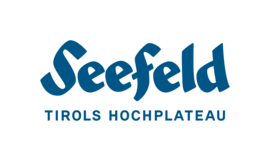 Oferta sportowa Region Seefeld – Tirols...
Oferty i Ceny all-inclusive Region Seefeld – Tirols Hochplateau
Kamery internetowe