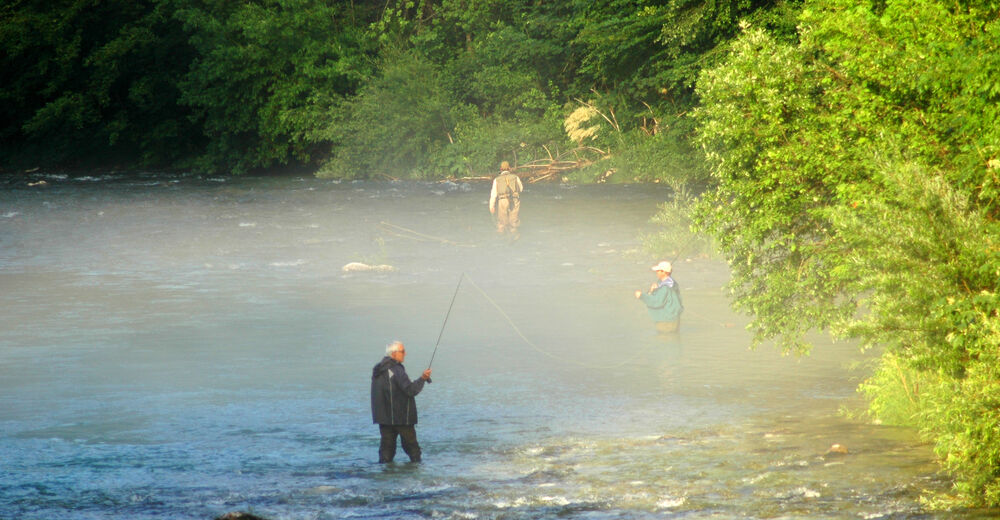 Above the confluence of the Sava Bohinjka and the Sava Dolinka stands a town with numerous preserved monuments of civil engineering.
The most important are the Chuch of St. Peter with the vicarage, the manor with apicultural museum, Šivec house and the only preserved defence shaft in Slovenia. In Radovljica, the father of Slovenian theatre Anton Tomaž Linhart was born (1756-1795).
The town of Radovljica has the largest number of sunny days in the Gorenjska region. The magnificent medieval Old Town of Radovljica, its numerous museums, galleries, festivals and events, the exquisite cuisine on offer in its traditional inns, and the outstanding opportunities available for sport and recreation are all reasons to visit this charming town that sits atop a pier above the Sava river.
Explore the charming medieval architecture of Radovljica Mansion, stroll past the Secessionist villas, take a leisurely walk along the last preserved medieval town moat in Slovenia, or take some time out to nurse a cup of coffee and a slice of cake in Linhart Square. Take advantage of a pleasant day in the spring or winter to walk along the nearby hiking trails, spend a hot summer's day at Radovljica's swimming pool, or visit some of Radovljica's museums and galleries on a rainy autumn afternoon.
Less
In Radovljica and its environs, sports lovers can choose between a wide range of recreational activities and exercise. From Radovljica, Lipnica Castle Natural Science Trail leads to the village of Kamna Gorica and to Lipnica Castle. If cycling is your thing, use the countryside roads to explore Radovljica's surroundings, or pedal to Bled, Vrba or Tržič. What is more, there is an outdoor sports park, tennis courts, an athletics stadium, an Olympic-size swimming pool, and a modern fitness centre available for sports enthusiasts.
The exquisite cuisine on offer in Radovljica's traditional inns will win over even the most demanding of gourmets. Visitors are also welcome in smaller private accommodation facilities, for which Radovljica has a long-standing reputation.
The town of Radovljica is the administrative and educational centre of the Radovljica Municipality. Every year, a number of fascinating events and festivals are convened in Radovljica, including the Radovljica Festival of Early Music, the Path of Venus, the Days of Eternal Youth, as well as the cultural and entertainment events that take place in Linhart Square, Radovljica Mansion and Linhart Hall.
Quelle: www.slovenia.info/en/mesta-kulture/Altstadt-von-Radovljica-.htm?mesta_kulture=3851&lng=2&redirected=1
---
Wskazówki do spędzania wolnego czasu Radovljica
Pokaż wszystkie wskazówki dotyczące spędzania wolnego czasu
---
Kontakt Radovljica
TIC Radovljica
Linhartov trg 9, SI-4240 Radovljica
Telefon

FAKS

Strona startowa
E-Mail