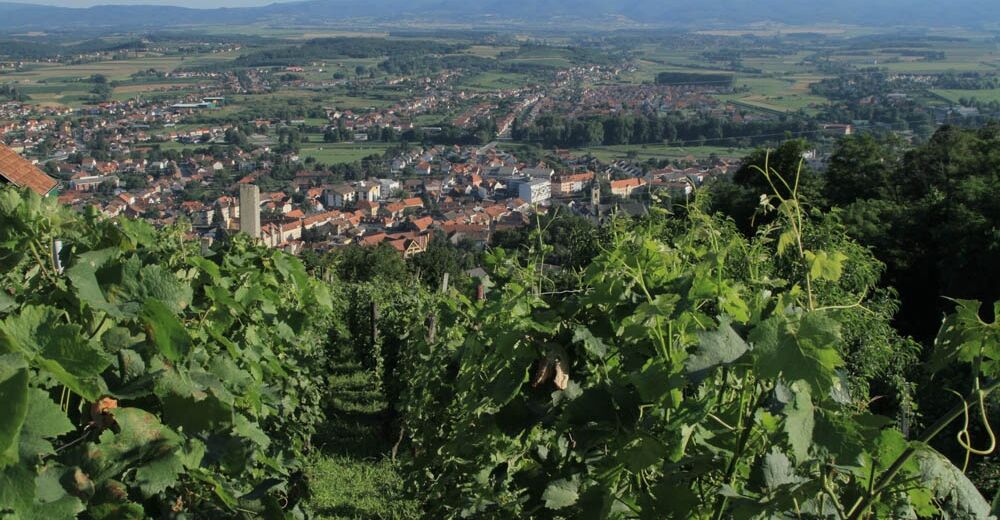 Požega is pearl of "Golden valley", located at the heart of a plain surrounded by mountains and hills of Psunj, Papuk, Krndija, Dilj and Požeška Gora.
It is a city of 26,248 with nearly eight centuries of historical heritage, although archaeological finds confirm human presence in the area during prehistoric times. The oldest historical record of the city dates back to 1227, when a fortification in Požega became a royal estate. Originally seat of Požega County, later a of a Turkish sanjak, Požega has become an important cultural centre following expulsion of the Turks in 1688. In 1699, the first Slavonian secondary school has been founded in Požega, while Academia Possegana is active between 1763 and 1774. The greatest renaissance of Požega occurs during the 18th century. In that period, Požega craftsmen founded numerous guilds and spurred economic development of the city. Schools, a pharmacy and a post office have been founded, and banking has started to develop as well.
Today, Požega is an important cultural and economic centre, and since recently seat of Požega Diocese, Požega – Slavonia County, Požega Polytechnic, and a number of other cultural and educational institutions. Numerous archaeological finds kept in Požega City Museum bear witness to life and settlements in the "Golden valley" well into distant past.
Text: Tourits board Požega city / www.visit-pozega.com
---
Kontakt Požega
Tourist board Požega city
Antuna Kanižlića 3, HR-34000 Požega
Telefon

Strona startowa
E-Mail