Noclegi
Familiengut Hotel Burgstaller
- Döbriach am Millstätter See
Familiengut Hotel Burgstaller
9873 Döbriach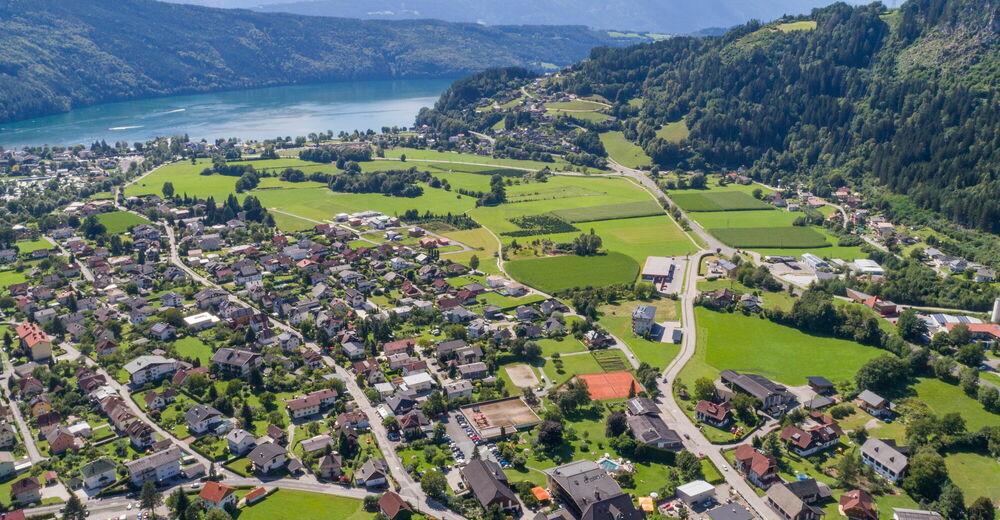 © GA-SERVICE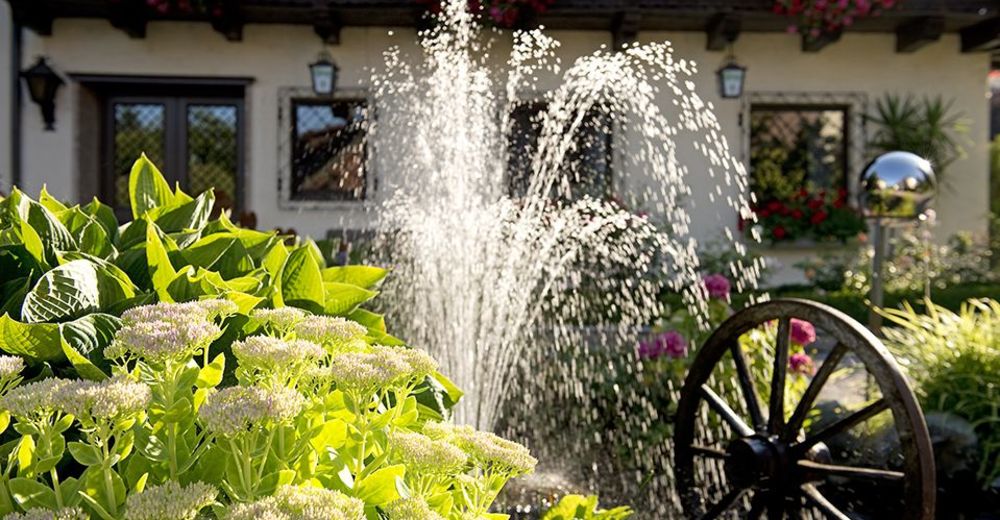 © MuehlbacherRupert GAS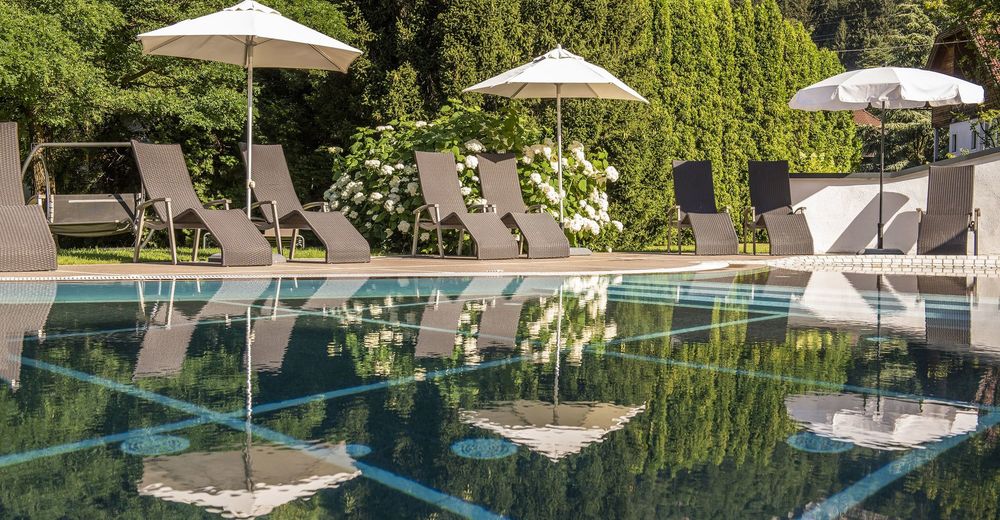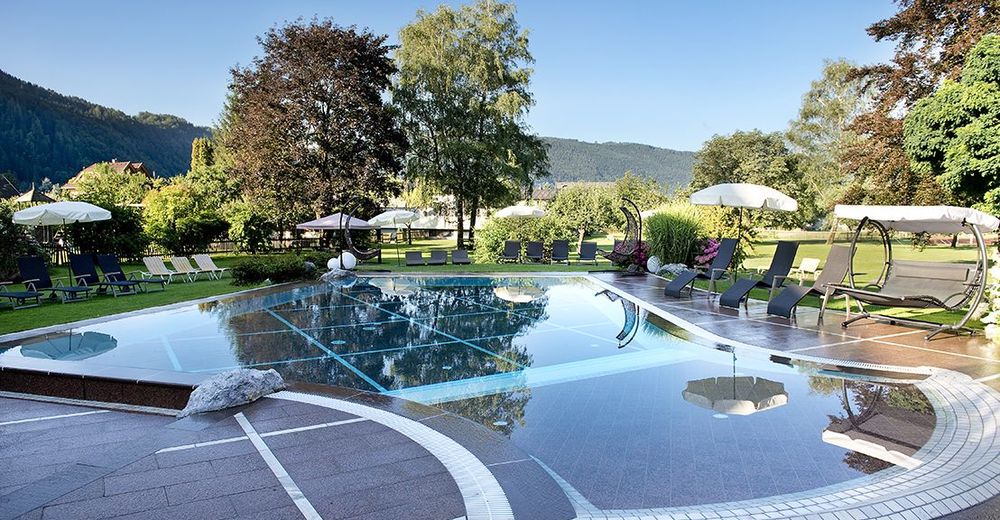 © MuehlbacherRupert GAS
© MuehlbacherRupert GAS
© MuehlbacherRupert GAS
Perfect summer holiday. Naturally.
An active family holiday in nature. The 4-star Familiengut Burgstaller is situated just one kilometre from the Millstätter See lake and at the heart of the hiking paradise of the Nockberge Biosphere Park with 1,000 km of marked and maintained footpaths of all difficulty ratings. As a certified hiking hotel, the Burgstaller offers guided walks. Walking sticks and maps are available for hire.
An authentic holiday on the farm with the comforts of a 4-star hotel – proximity to nature is the focus here and the guests sense that.
Highlights for children
30,000 m² large garden with heated pool and wide range of games: table tennis, boccia, beach volleyball, beach soccer, trampoline, kids' lounge, party room and games salon.
Supervised kids' and youth club 'Zur bunten Henne': wide-ranging programme over five days of the week
Riding stables with training horses, ponies and mini ponies
'Animal village': guinea pigs, hares, goats, mini pigs, sheep, alpacas, hens and mini donkey to observe, stroke and feed
'Children's garden' where kids can sew seeds, nibble and harvest the food
The Familiengut includes two clay tennis courts (free for guests). Bikes, e-bikes and Segways can also be hired from the Familiengut for trips to the lake and mountains.
The Burgstaller family run the business with a passion for nature and place great emphasis on an ecological, sustainable and traditional way of living. The fruit, vegetables and herbs come almost exclusively from the estate's own organic garden and are harvested fresh each day. The bread is also home-baked. Meat, dairy products, eggs and cereals come from their own organic farm or are sourced from regional producers.
Oferty Lato Familiengut Hotel Burgstaller
Oferty Zima Familiengut Hotel Burgstaller
Ceny
Ceny po złożeniu zapytania...
You can enquire/book by telephone, mail, fax or e-mail. We are also happy to answer your questions at any time.
Find more important information here: www.familiengut.at
Pokoje/Apartamenty
Formy płatności

You can pay cash, with your EC card and by Visa and MasterCard.